WHY MANUFACTURE IN VIETNAM?
Vietnam is referred to as the little tiger, recognized worldwide as a low cost manufacturing alternative to China.
Currently one of the fastest growing export countries in the world today, forecasting growth of 7% – 8% this year alone.
Known for ethical business practices offering intellectual property and product protection.
Vietnam is home for some of the world's largest players in the consumer industry, has a strong supply network and top engineering and cut and sew talent.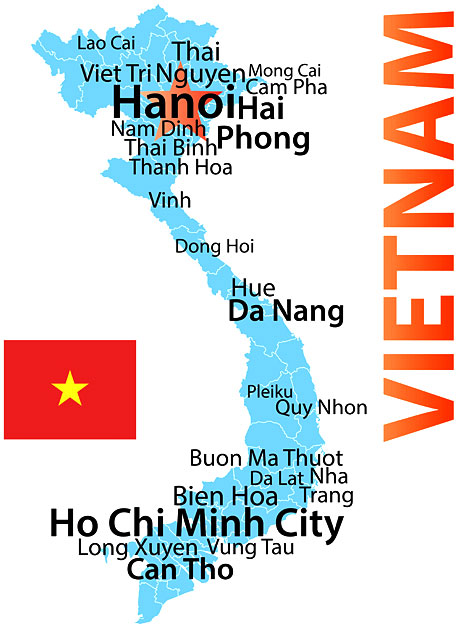 Sourcing, Sampling
& Quotation ✓
Purchase Order
Oversight ✓
Quality Control
Inspection ✓
Shipping Logistics
Support ✓
   OUR PROCESS IS DESIGNED TO:
Give you a thorough look and report of Vietnam's ethical and vetted manufacturers that can help you with your unique product
Provide real communication and problem solving with real people and in english so there is no discrepancy in the quality of your product
Ensure a streamlined manufacturing system to minimize hiccups and maximize your investment
By engaging our services in sourcing sampling or quotation you are making a business investment to ensure that your product can be made in Vietnam with your goals in mind
WHO IT IS FOR:
Sellers and business who have a product sample prototype or designs and wish to better understand how to manufacture it in Vietnam, at what MOQ and price point
Sellers who are overwhelmed with process and investment and are looking for proven guidance and support to simplify and foolproof the experience
Sellers who do not speak Vietnamese
Sellers who may or may not have the capability to come to Vietnam for factory visitations
WHO IS IT NOT FOR:
Individual sellers wishing to drop ship from Vietnam
Sellers without a current prototype or designs for their product
Sellers requiring MOQs less than 150
Sellers who are not willing to invest in the sound research for quality manufacturing
Cut & Sew Vietnam Management Group
Cut & Sew Vietnam's Management Group Management Group consists of well educated English-speaking Vietnamese Personnel in its Vietnam operations trained in western business practices. Vietnam B2B Direct's Staff includes Sourcing Specialists, Business Development and Sales Reps, IT Programmer, Quality Control Engineer, Administration, Field Agents and Content Marketing & Website Management. Vietnam B2B Direct utilizes additional industry and government experts as required with its projects with representation in both North and South Vietnam.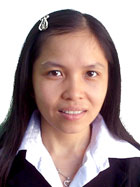 Hoang Thi Thuy Hang
Managing Director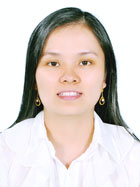 Pham Thi Lan
Senior Merchandiser – QC Inspector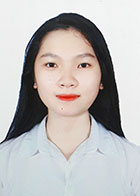 Le Thi Thuy Duong (Ms.)
Merchandiser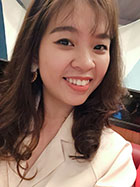 Trinh Le Trinh
Quality Control Engineer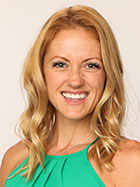 Bria Gadd
International Sales Director
A message from Mr. Bill Gadd, CEO and Founder of Cut & Sew Vietnam
Why Us?
The Cut and Sew Vietnam Management Group operates 2 Vietnam Offices with 18 years of experience in manufacturing in most industry sectors.
We have helped hundreds of clients from start ups, owner operated businesses, SME's to billion dollar companies with their sourcing, quality control and purchase order oversight.
English speaking Vietnamese, university educated employees trained in western business standards.
We provide a la carte services as well as the full buffet of supply chain support services, sourcing, sampling, quotations, factory visitations, manufacturing agreements, purchase order oversight, quality control inspections, shipping, logistics and support.
We have visited over 1,600 Factories across the country and have a database of over 3000 factories that we have been in contact with. We have performed quality control inspections in hundreds of Vietnamese factories for our worldwide clients. See qualitycontrol-vietnam.com
My name is Tony, I am the owner of Modern Dog NJ. I needed a professional and trustworthy company to be my eyes and ears in Vietnam to outsource my dog apparel and gear. I found the Vietnam cut and sew team online and they were a joy to work with right from the start. The whole process was direct and to the point. The team found a couple manufacturers and they gave me quotes on my sample products. The Vietnam Cut & Sew Team was always thorough with taking infinite pictures and measurements of the sample products so I had an accurate analysis of the potential mass produced product and throughout my whole process of approving the sample to the end of manufacturing, I would always get informative updates on the status of my current project. Even the shipping of the product was a breeze and I am happy to recommend this team because they have helped me expand my business by producing my own line of products.
Tony Chang, President
Modern Dog NJ
Is Sourcing Free?
We act in two different ways for our clients 1) Sourcing Agent and 2) Managing Representative, thus we receive a fee for service initially whereby we provide a detailed Sourcing Report, Product Samples Distribution, Quotations, arrange Factory Visitations, Factory Visitations Report etc.
What is the refund policy?
There is no refund policy with our services. We act on behalf of your company as an extension of you and although we cannot guarantee that you will manufacture your product at your goal price, we can guarantee that our services will provide the information possible for you in Vietnam.
Will you sign an NDA to protect my product?
Yes, we will happily sign NDA's as well as facilitate the signing of them by prospective manufacturers to keep your product safe.
How long is the process?
Once we receive your Product Information we will send you a written "Agreement For Service" of which you will sign and forward our Sourcing Fees, then the Process will start. Typically a Sourcing Report identifying qualified Factories can be provided within 10 business days or less … quotations will then follow. After that it will be your decision to come to Vietnam for Factory Visitations or have us help you move right into Manufacturing your Product if that is your desire. We will explain all in our Consultation Appointment regarding manufacturing, quality control and shipping.
How do I know if I am ready to manufacture in Vietnam?
This is what our Vietnam Sourcing Consultation for your Product Manufacturing needs is designed for. Complete the application and we will reach out to you within 48 hours to let you know if you qualify for a 1:1 Assessment Call to answer further questions and get your project started.